No ADSL?
tooway™ Broadband via Satellite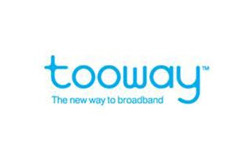 Key System Advantages
Fast installation and activation
- Availible anywhere in the satellite signal area
- No PC program needed.
Complete independence from existing infrastructure
- No telephone line needed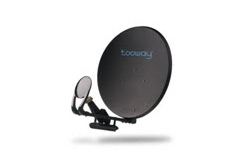 High quality service
- Hi upload and download speeds
- Flexibility and Scalability
- Supports VPN
Additional Servicies
- VoIP
High performance satellite link
- High flow channel
- Latest technology protection and channel modulation
- Adoptability of the system in case of severe weather conditions
Advanced Technology
- High maximum speeds
- Integrated cache and content reach
- Affordable terminal equipment price
- Technology in range with professional equipment.
Additional information: http://www.ing-servis.com/tooway
Warranty
On all equipment and installation, warranty is one year.
All installations are monitored, and possible problems are remotely solved.
In case that the remote solution of the problem is not possible, our technical staff will fix it on site.
Security
IT Systems wireless.hr are based on HQ open code software.
The system is centralized around the Linux kernel distribution, primarily used in enterprise computer systems.
Contact
wireless.hr
Antunovac 10
10 000 Zagreb, Croatia
Tel: +385 1 3774 743
Fax: +385 1 3778 448
E-mail: info@wireless.hr